About VeChain
VeChain (VET) is an enterprise-focused blockchain ecosystem that aims to enhance supply chain management by connecting blockchain technology with the real world through 'a comprehensive governance structure, a robust economic model, and advanced IoT integration'.
Fueled by great partnerships and solid tech, it's poised to achieve real adoption this year as said recently cryptobriefing.com with the article: "VeChain Digital Asset Report: VET Token Review And Investment Grade"
VeChain enables manufacturers to assign products with unique identifiers on the platform, thereby allowing participants to track the movement and provenance of products in a supply chain.
Started in June 2015, VeChain describes itself as 'a pioneer of real-world applications using public blockchain technology, with international operations in Singapore, Luxembourg, Tokyo, Shanghai, Paris, Hong Kong, and San Francisco'.
Why Vechain (VET) is a good suggestion to buy and invest in the long term?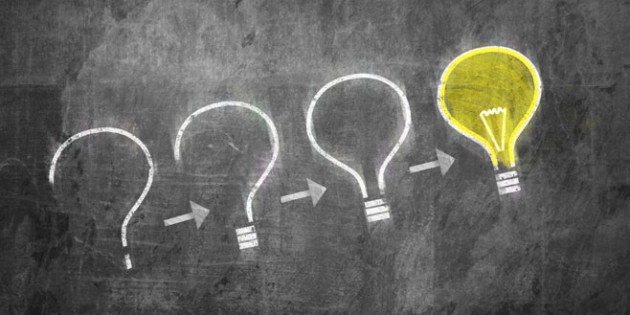 1. Its a coin for getting royalties for free on Binance
Free pizza every month is excellent option 🍽👌
For those people who are looking for a long-term investment and who don't want to worry about the fluctuating market, VeChain (VET) offers a good opportunity. In other words, it allows for getting royalties every month within the Binance exchange or its wallet.
That in a rough way, it's an excellent strategy: always enter buying and expect the company or project to have an exponential growth.
2. Vechain Research Grant at Dartmouth on Dartmouth's Website
Recently VeChain (VET) in partnership with 'The Neukom Institute for Computational Science', made available a $ 40,000 fund capital to support research across the campus and professional schools related to blockchain technology and its applications as related neukom.dartmouth.edu what shows us a great commitment to the acceleration and expansion of the project.
3. Reebonz Partners With VeChain to Adopt Blockchain Technology for Innovation
Reebonz and VeChain sign MOU to collaborate on end-to-end tracking and authentication solutions for luxury goods as related globenewswire.com.
Reebonz Holding Limited (Nasdaq: RBZ), a leading online luxury marketplace and platform in Southeast Asia, announced today that it has signed a Memorandum of Understanding ("MOU") with VeChain, a leading global enterprise-level public blockchain platform, to adopt the blockchain technology to establish the end-to-end provenance of luxury products sold on Reebonz's platforms, which will help further its ecosystem strategy.
The companies plan to develop a digital tag that will enable the development of upstream and downstream supply chain assurance to allow product traceability, supply chain planning, product management, and proof of ownership. Leveraging VeChain's expertise, it will provide tamper-proof solutions that cannot be replicated or reused. Data, which is unique to every product sold, will be kept on the VeChainThor blockchain.
4. Strategic Partnership Between OceanEx and CertiK
CertiK is delighted to announce the official partnership with OceanEx, an AI-powered digital asset exchange platform empowering VeChain ecosystem. As OceanEx's trusted security provider, CertiK will leverage our proprietary Formal Verification technology to protect digital assets listed on their crypto exchange platform, as it was related on medium.com/certik's blog.
@certikorg has partnered with OceanEx as their trusted security provider! CertiK will leverage its proprietary Formal Verification tech to protect digital assets listed on their #crypto exchange. Thanks @OceanexOfficial for helping us raise the standards of #blockchain security. pic.twitter.com/q02I3GQpYT

— CertiK (@certikorg) 26 de fevereiro de 2019
5. BMW Mulling Using Vechain Thor Blockchain for Their "Verify Car" dApp
VeChain Thor, a blockchain-based supply chain enhancement platform has joined hands with German car manufacturing giant BMW.
According to a report published in AutomotiveIT, a magazine that focuses on the IT sector based around the automotive industry, the market volume for blockchain in the automobile industry is expected to reach 104 billion euros by 2030 and a part of this will be categorized under dApps, or decentralized applications as wrote blockchainreporter.net
Vechain recently has also launched a one-click solution into the Amazon Web Services (AWS) cloud platform that has been developed to allow companies to deploy quick, transparent and compliant blockchain applications.
The partnership is a working product that ranks highly on the AWS. Amazon has been working on this since last year and joining hands with VeChain enables it to easily deploy Blockchain solutions and is interested to see VeChain as a major service provider.
Vechain also got into collaborations with NTT Docomo – Japan's largest mobile network provider. This is on top of other inputs it makes in the supply chain industry. These partnerships are a contributing factor to VeChain looking really bullish and prices are expected to go up.
What is our recomendation to buy VeChain (VET) ?
We can accumulate at the psychological prices between 0.00000110 to 0.00000115
Targets only for premium members. Register our account now!!!